Free shipping on all orders in Benelux
Login
Log in if you have an account
Register
By creating an account with our store, you will be able to move through the checkout process faster, store multiple addresses, view and track your orders in your account, and more.
Create an account
Why Cara Rosa?
Cara Rosa offers elegant dress shoes with sneaker insoles and a 5 cm heel
By integrating sneaker technology in a unique way into the composite soles of a city shoe and by taking the advice of podiatrists into account, it is possible to offer you the best of both worlds: the comfort and benefits of a sneaker with the style and sophistication of an elegant shoe.
This inner sole sets itself apart from other soles by its extremely low level of compression (< 5%), which provides effective cushioning and maximum comfort all day long. This open-cell foam technology is used over the whole surface of the sole and functions best at a thickness of 3 mm: thick enough to guarantee comfort, but not too thick to detract from the elegance. This open-cell foam technology is further characterized by good ventilation and a moisture-regulating system, which helps to create a cooler, dryer and healthier shoe environment for your feet.
In addition to the comfortable sneaker soles, we would like to distinguish ourselves by taking maximum account of the shoe tips of podiatrists:
A flexible sole at the forefoot. It's important that you're able to bend your toes in a natural way when walking. The inflection point of our shoes is just below the inflection of the forefoot.
The sides of the sole need to support your foot.
Sufficient space for your toes. When making the shoe, extra volume is added to the widest point of the foot in such a way that the toes, even in shoes with a pointed top, have enough space to move. However, since every foot is different, it is important to read our tips for determining the right shoe size.
Maximum heel height of 5 centimetres. If the heel height is higher than 5 cm, your full body weight rests on the five small joints of the ball of your foot, which results in them carrying too much weight.
Premium materials. We choose for flexible leathers and high quality materials. Leather has good ventilation and forms easily to the shape of your foot.
Non skid. The sole on the outside has been made from beige leather for an elegant look. It has been injected with rubber under the forefoot, which results in a shoe that is cushioned and has shock absorption.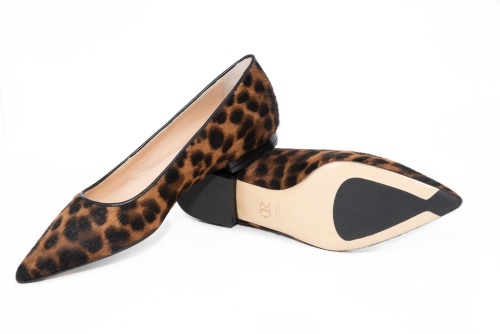 to enjoy 'la dolce vita' day and night
Timeless and high-class shoes that you can wear to work during the day, on a city trip or to hit the town in the evening... wherever you go, Cara Rosa makes sure you enjoy your life to the fullest.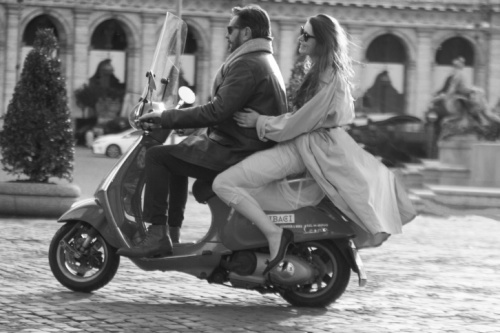 After her work experience with leading fashion names like NATAN, L'Oréal and ELLE magazine, Olivia Couvreur decided that the time was ripe to follow her heart and return to Italy; more specifically, to the shoe town of San Mauro Pascoli, where she learnt the nuts and bolt of the cobbler's art. During her training at CERCAL, she was taught everything there is to know about how to make your own shoes: from analyzing trends, selecting materials and technical drawing, to pattern making, product development and the grinding of heels. She followed this up with a period working as product developer at TOD's headquarters. The experience and the contacts that she was able to acquire while at TOD's finally persuaded her that the time had come to start up her own shoe brand: Cara Rosa, 'Dear Rosa' in Italian, which is named after her beloved grandmother Rosa from whom she inherited her passion for fashion and shoes.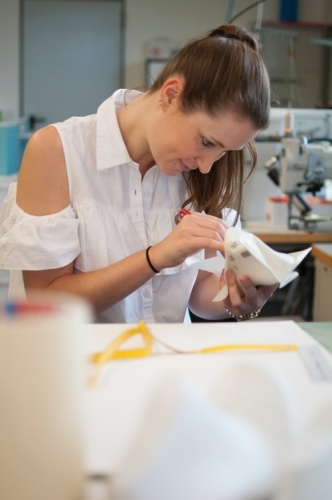 The Italians are past-masters in this art of shoemaking. The passion and perfection with which each element of a pair of shoes is made almost defies description. To craft a single pair of Cara Rosa shoes requires the input of no fewer than 35 different people, each one an expert in his or her own highly specialized skill. Follow our stories on Instagram (@cararosa_official) and Facebook and discover how our shoes are made.
Olivia recalls that a colleague at TOD's once told her: "Each shoe is a unique work of art, an 'opera d'arte'. Because the manner in which we combine the right techniques and the right degree of precision with the right materials to create a harmonious and moving whole is clearly also a form of art..."