Login
Log in if you have an account
Register
By creating an account with our store, you will be able to move through the checkout process faster, store multiple addresses, view and track your orders in your account, and more.
Create an account
Who is Cara Rosa?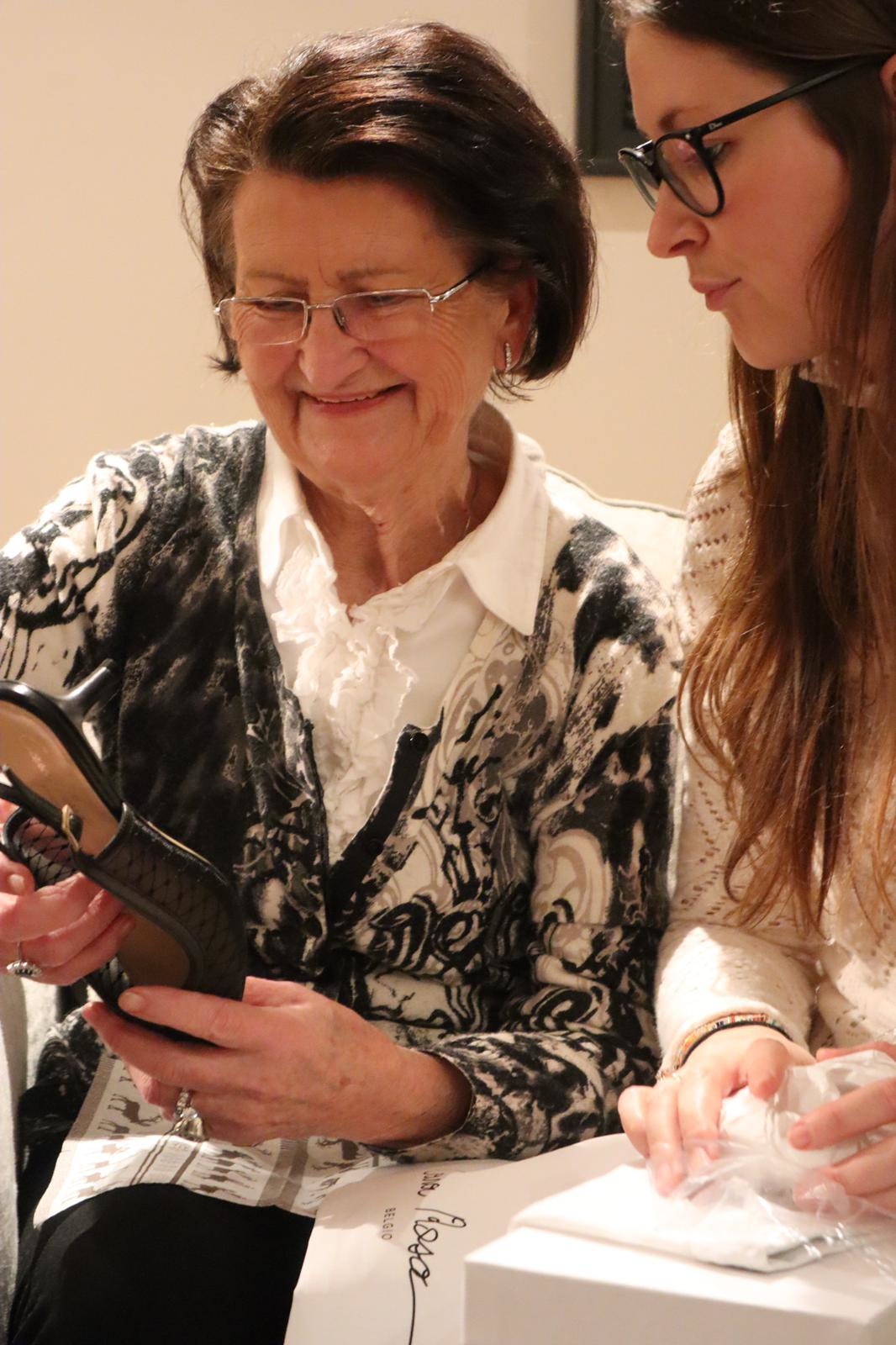 Cara Rosa has its origins in the boundless passion for shoes and the deep love for Italy of the company's founder, Olivia Couvreur. From an early age, Olivia looked up with great admiration to her grandmother, Rosa, who designed clothes with an ingenious (and ingenuous) elegance that made a deep impression on her granddaughter, filling her with the same fascination for fashion, a fascination that has never left her. A fascination, in particular, for shoes. Hardly surprising then that one of Olivia's fondest childhood memories is of organizing fashion shows with her sister Laura in Rosa's house, using some of her many pairs of shoes in the starring role...
After studying economics at university, Olivia went to Rome, the city where the history of Italian fashion began. While there, she not only learnt the Italian language, but also fell head over heels for the Italian way of life. Even so, she soon returned to Belgium to first acquire the necessary experience that she knew she would need to make her way in the world of fashion, where she had decided to make her career. This resulted in periods of employment with leading fashion names like NATAN, L'Oréal and ELLE magazine. After three years, she decided that the time was ripe to follow her heart and return to Italy; more specifically, to the shoe town of San Mauro Pascoli, where she learnt the nuts and bolt of the cobbler's art. During her training at CERCAL, she was taught everything there is to know about how to make your own shoes: from analyzing trends, selecting leathers and technical drawing, to pattern making, product development and the grinding of heels and shoe lasts. She followed this up with a period working in the design and product department of TOD's, where she was responsible with a team of colleagues for monitoring and evaluating samples and prototypes, from the basic design to the finished shoe. The experience and the network that she was able to build while at TOD's finally persuaded her that the time had come to start up her own shoe brand: 'Cara Rosa' in Italian, but 'Dear Rosa' in English, named after...? Who else: her beloved grandmother.
Although Olivia was also a follower of the sneakers trend, there were times when she missed the femininity and fashionability of a nice, wearable pair of day shoes. But why did all the most attractive shoes need to have such high heels and be so hard on the feet?
For six months, she travelled throughout Italy and contacted various sole manufacturers around the world, searching for the inner sole that would offer her (and her customers) pain-free comfort that can last all day long, no matter what you are doing. She subsequently conducted tests with different prototypes made from different comfort materials, until she eventually came into contact with a company specialized in making materials for sneakers. Working with an Italian sole manufacturer, she arranged to import this sneaker material and together they developed a unique way to integrate the sneaker soles into the composite sole of an elegant city shoe.

In March 2019 Cara Rosa was born and launched its first collection in the Broeltorens in Kortrijk. Followed by lots of requests for a physical fitting place, Olivia invited her customers in her living room in Ghent. She loved to meet and get to know her customers in real life and receive their feedback. Thanks to the big demand, they opened the first Cara Rosa boutique in Kortrijk only few months later.